Introducing Chris Hancock: Junkosha Technology Innovator of the Year Award Judge
Chris Hancock - Junkosha Technology Innovator of the Year Award Judge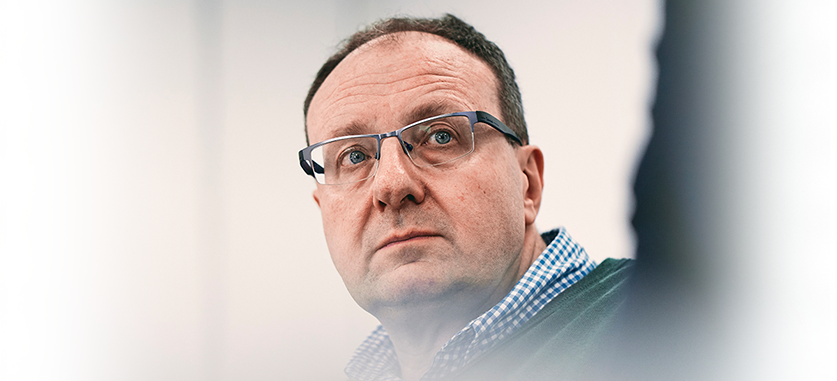 Chris is the CTO and Founder of Creo Medical PLC and holds a Personal Chair in Medical Microwave Systems at Bangor University. He is also a Royal Academy of Engineering Visiting Professor at UCL and an Honorary Professor at the Cardiff School of Medicine.

He is a trained electronics design engineer, who has spent the last 26 years focussing on applying microwave engineering techniques and analogue circuit design techniques to enable traditional open surgery to be performed minimally and non-invasively to deliver better patient outcomes. He is a Chartered Engineer and Physicist, and a prolific inventor in the area if electronic instrumentation design, having authored over 150 patent families (at Gyrus Medical, MicroOncology Ltd, Bath Labs Ltd, Creo Medical PLC and Bangor University). With each patent family protected in multiple territories this represents well over 1500 granted and pending Worldwide patents.

Chris was the recipient of the Institute of Physics 2019 Katharine Burr Blodgett Gold Medal and Prize for his pioneering work on the design and development of a new system to treat a range of cancers within the human body, was listed in the Sunday Times 2019 top 100 UK entrepreneurs and was the recipient of the Junkosha Inaugural Technology Innovator of the year in 2022. He is a Fellow of the Royal Academy of Engineering, Learned Society of Wales, Institute of Physics, and Institute of Engineering and Technology.

His ideas have led to the development of a range of microwave and RF energy-based therapeutic devices that have to date positively changed the lives of over 2000 patients all over the world.